Gastronomía
Apple Brie Empanadas
serves 4-6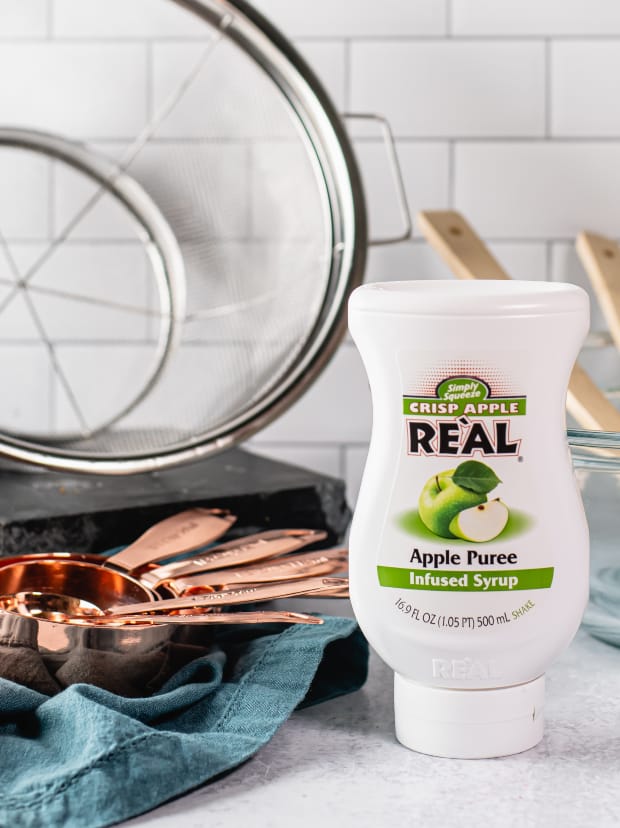 Reàl Culinary Ingredients are perfect for blending, baking, glazing, grilling, and so much more. Each of our syrups contain up to 40% pure fruit puree blended with all-natural cane sugar to create a product that is ideal for countless recipes — including this one! Let's get started.
ingredients
1 cup Crisp Apple Reàl
2 Granny Smith apples, peeled, cored, and diced
1/2 tablespoon butter
1/4 cup bourbon
1 small wheel of brie cut into 2 oz pieces 
1/4 cup raisins
1/4 teaspoon salt
1/4 teaspoon cinnamon 
1/4 teaspoon nutmeg
1 pack Goya empanada dough (or homemade empanada/pie dough cut into 6-inch circles)
Melted butter, for brushing
Ice cream, for serving (optional)
Whipped cream, for serving (optional)
Fresh mint, for garnish
Directions
Sauté apples with butter for 3 minutes; Remove from heat, add bourbon, and carefully light on fire from the edge of the pan. When flame burn has burned off, continue cooking for 1 minute. 
Add the rest of the ingredients (except dough) and cook for another 3 minutes. 
Strain and reserve both liquid and apple mixture in separate bowls. Refrigerate apple-raisin mixture until fully chilled. 
Preheat oven to 350ºF. Lay out a dough circle on a sheet pan, add 1 tablespoon filling  and a piece of brie; fold in half, and pinch with a fork to seal. Repeat with remaining dough and filling.
Brush with melted butter, and bake for 10–15 minutes, until golden brown.
Drizzle with cooking liquid and serve with ice cream or whipped cream and fresh mint.
try it with:

Pumpkin Reàl

Crisp Apple Reàl
Manzana crujiente Reàl contiene una mezcla de manzanas rojas, doradas y granny smith, que combinada con el azúcar de caña, proporciona un verdadero sabor a fruta, perfecto para cualquier cóctel. Su sabor dulce, pero sutil, le da un toque divertido a los cócteles elaborados a mano y exquisiteces culinarias.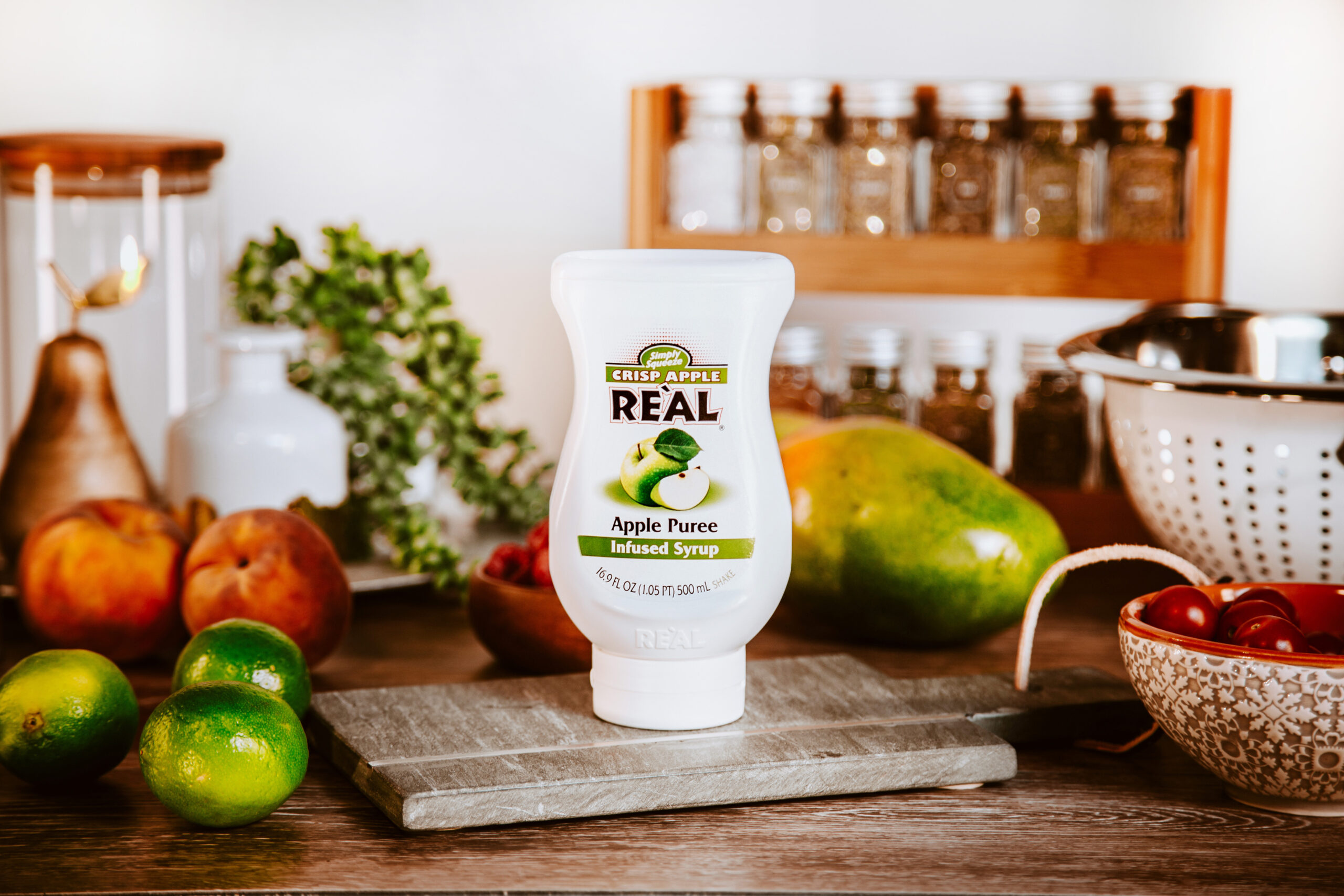 Otras recetas que te pueden gustar