Gastronomía
Blackberry Cream Cheese Quesadilla
serves 4-6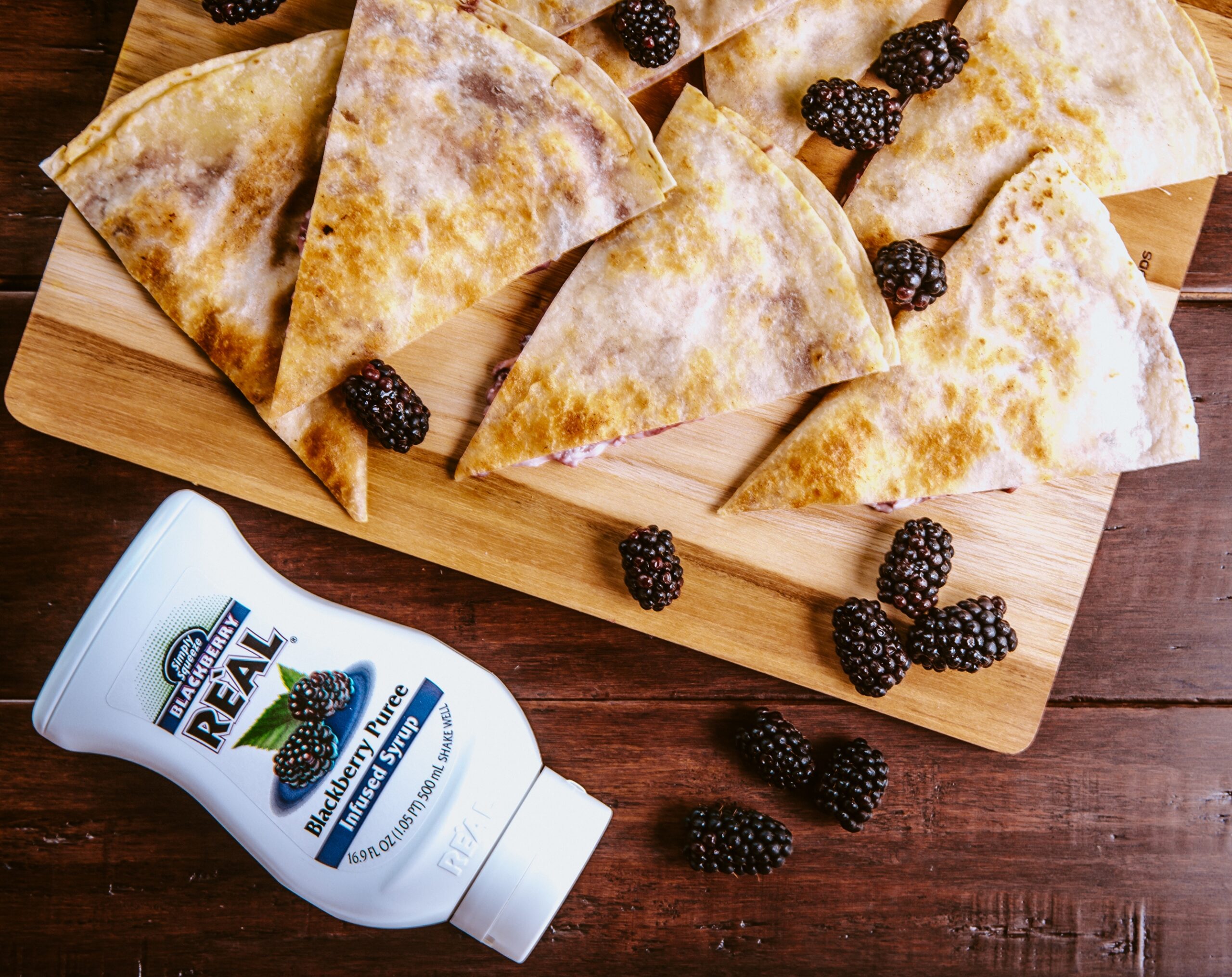 Reàl Culinary Ingredients are perfect for blending, baking, glazing, grilling, and so much more. Each of our syrups contain up to 40% pure fruit puree blended with all-natural cane sugar to create a product that is ideal for countless recipes — including this one! Let's get started.
ingredients
1-2 cup Blackberry Reàl
16 oz cream cheese
Grated zest of 2 lemons 
1/4 cup butter, softened 
1 pint fresh blackberries 
1 pack of 12-inch flour tortillas
Directions
In a mixing bowl, combine Blackberry Reàl, cream cheese, and lemon zest; mix well.
Spread 3–4 Tablespoons of the blackberry–cream cheese mix on each tortilla, not going over the edge. Fold in half. 
In a cast iron skillet over medium heat, melt 1 Tablespoon butter. Place a quesadilla in skillet and cook until golden brown on both sides. Repeat with remaining quesadillas.
Add the fresh blackberries and ½ cupf Blackberry Reàl to a bowl and mix. Garnish quesadillas with the mixture.
try it with:

Crisp Apple Reàl

Blackberry Reàl
¡La mora Reàl es una experiencia de sabor que no puede perderse! Hecho con moras marion provenientes de Oregon, este rico sabor a baya es intenso y jugoso, y promete traer el perfecto balance entre color y sabor a sus cócteles.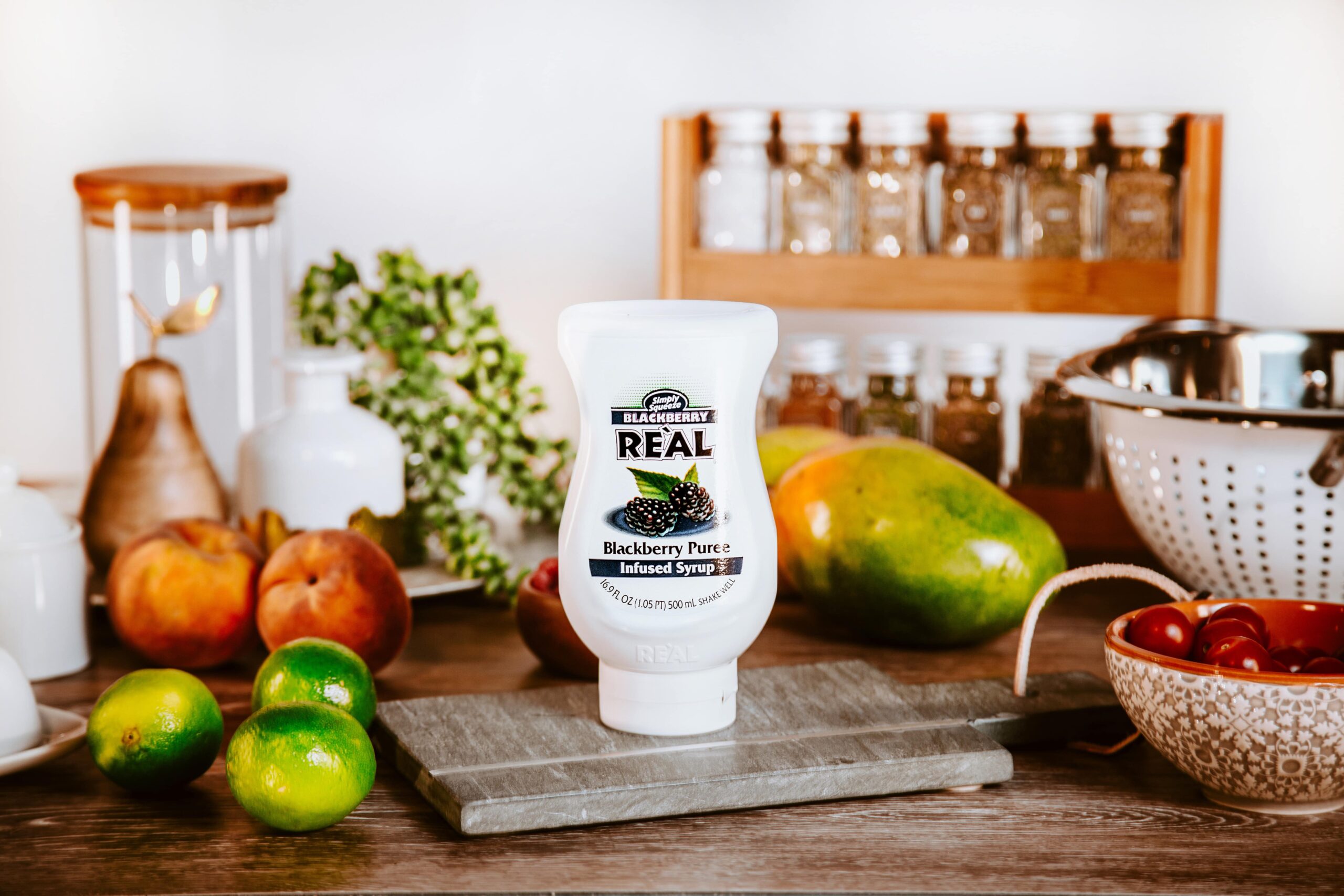 Otras recetas que te pueden gustar