Gastronomía
Jerk Chicken Wings with Guava Scotch Bonnet Sauce
serves 4-6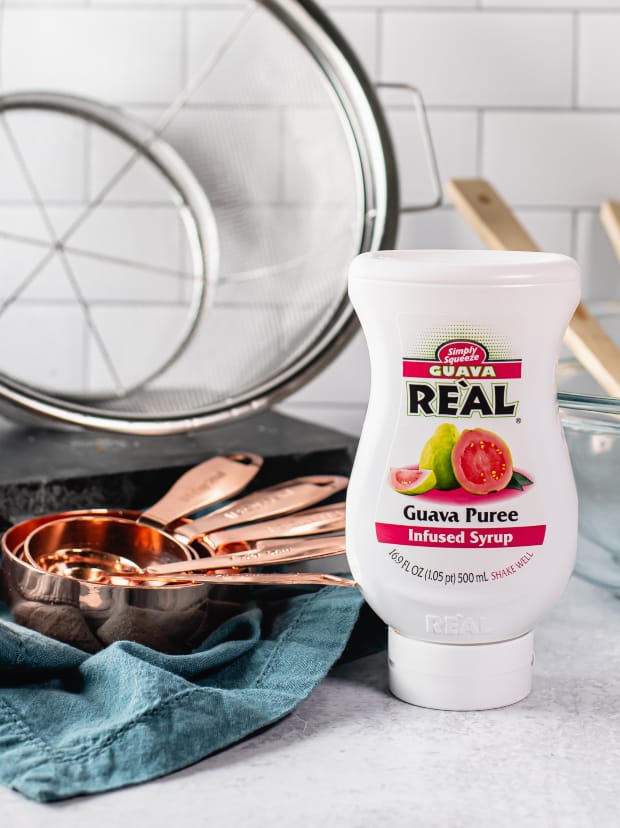 Reàl Culinary Ingredients are perfect for blending, baking, glazing, grilling, and so much more. Each of our syrups contain up to 40% pure fruit puree blended with all-natural cane sugar to create a product that is ideal for countless recipes — including this one! Let's get started.
ingredients
1 container Guava Reàl
1 container Guava Reàl
1 Scotch bonnet pepper, veins and seeds removed, finely chopped
1 teaspoon salt
Juice of 1 lime
1 teaspoon Dijon mustard
1 Tablespoon apple cider vinegar
4 oz vegetable oil
3-5 chicken wings per person
1/2 cup jerk seasoning
Chopped scallions, for serving
Chopped cilantro, for serving
Directions
Combine Guava Reàl, Scotch bonnet pepper, salt, lime juice, mustard, and vinegar. Store in refrigerator if not using right away.
Heat the oil in a deep pot to 350ºF. Fry wings for 10 minutes, until crispy and cooked through.
Toss with jerk seasoning, then drizzle with Guava Reàl sauce.
Garnish with scallions and cilantro. Serve more sauce on the side for dipping.

Guava Reàl
Guava Reàl is the perfect addition to the Reàl family and brings Island time to your cocktails year-round. Loaded with tropical, bright flavors, this exotic South African fruit elevates any cocktail with its sweet flavor complemented by its vibrant aroma! Add this flavor To your favorite recipe to create a juicy, mouth-watering cocktail, mocktail, punch or so much more!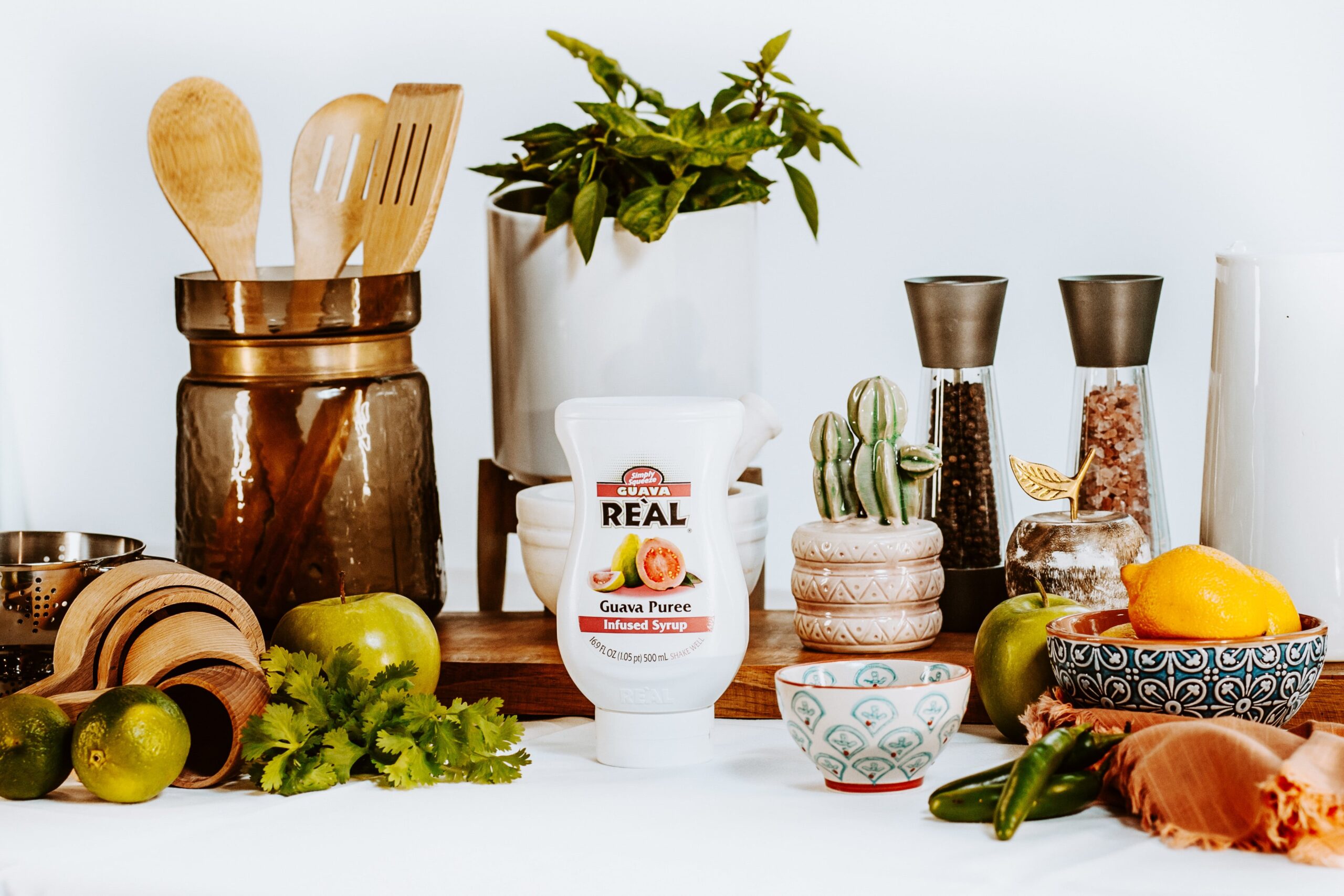 Otras recetas que te pueden gustar