Gastronomía
Lychee Beurre Blanc (Butter Sauce)
serves 4-6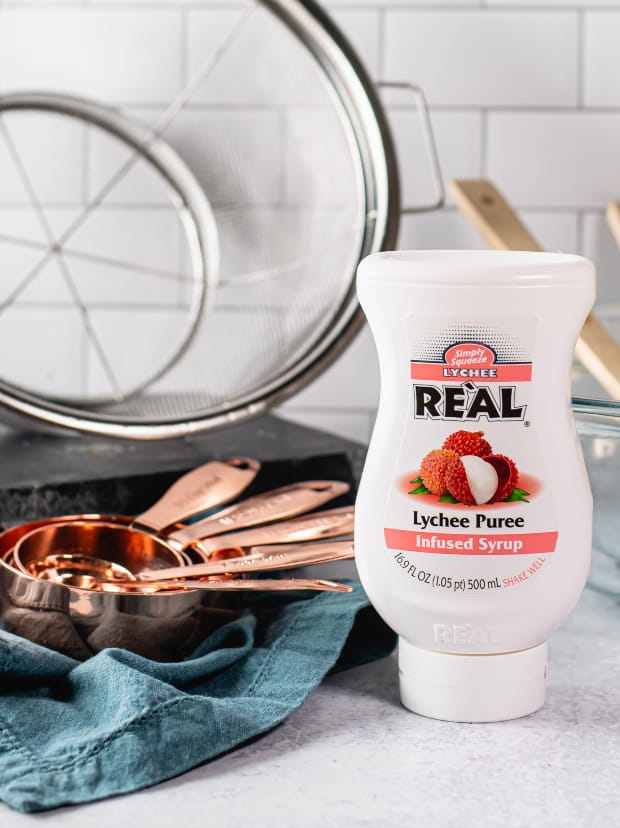 Reàl Culinary Ingredients are perfect for blending, baking, glazing, grilling, and so much more. Each of our syrups contain up to 40% pure fruit puree blended with all-natural cane sugar to create a product that is ideal for countless recipes — including this one! Let's get started.
ingredients
0.5 cup Lychee Reàl
Makes 1 pint
2 cups white wine
1 shallot, chopped
1 teaspoon black peppercorns
Juice of 1 lemon
Grated zest of 1 lemon
2 teaspoons salt
1 cup heavy cream
1 Tablespoon cornstarch
1 Tablespoon water
½ cup Lychee Reàl
2 sticks (1 cup) unsalted butter, cut into pieces
Directions
In saucepan, bring wine, shallots, peppercorns, lemon juice, zest, and salt to a boil and cook to reduce by half. Add cream and reduce by half again.
Reduce heat to medium-low. Mix cornstarch with water (should be the consistency of heavy cream) and slowly add, stirring.Simmer until sauce starts to thicken. Remove from heat. Add Lychee Reàl, and whisk in butter a tablespoon at a time.
Strain and keep warm.
Serve with grilled scallops or swordfish.

Lychee Reàl
With Lychee Reál, bring the sweet, floral flavors of the exotic South African lychee to cocktails everywhere! Tasting very similar to a pear, Lychee Reál is the perfect compliment to coconuts and tropical fruits, making the ideal partner in crime for fruity cocktails all year long.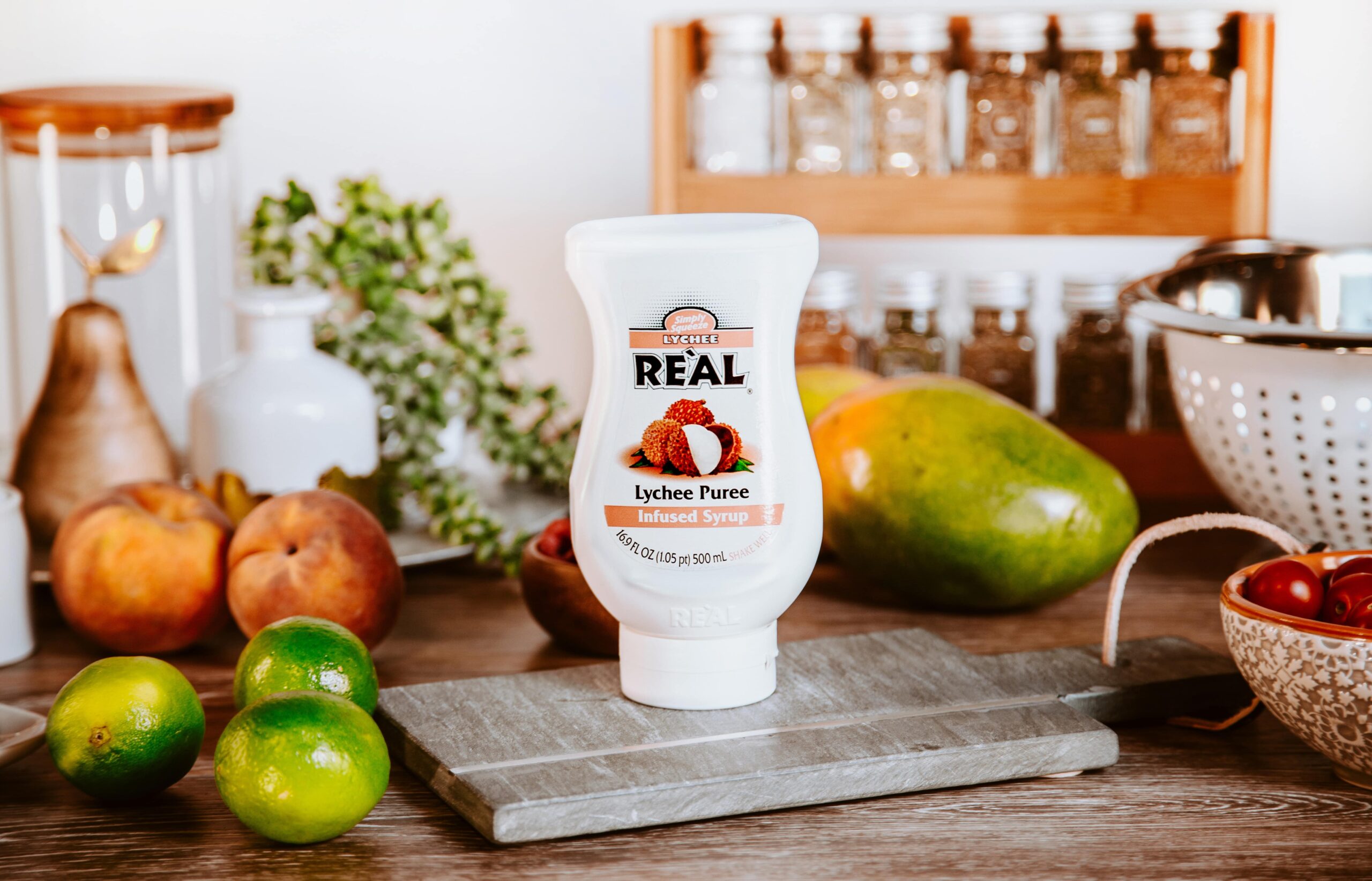 Otras recetas que te pueden gustar