Gastronomía
Peach BBQ
serves 4-6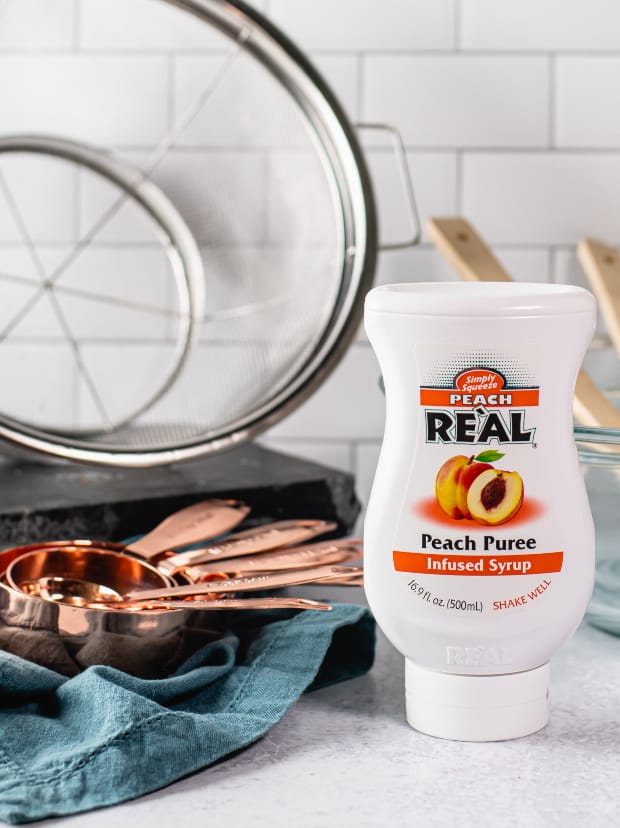 Reàl Culinary Ingredients are perfect for blending, baking, glazing, grilling, and so much more. Each of our syrups contain up to 40% pure fruit puree blended with all-natural cane sugar to create a product that is ideal for countless recipes — including this one! Let's get started.
ingredients
1 cup Peach Reàl
Makes 1 pint
2 cups cold water
1 cup Peach Reàl
1/2 cup apple cider vinegar
½ cup dark rum
1/2 cup tomato paste
1/2 cup fresh lemon juice
1 yellow onion, finely minced
2 Tablespoons finely minced fresh ginger
2 teaspoons ketchup
2 teaspoons Worcestershire sauce
2 cloves garlic, minced
1 Scotch bonnet pepper, finely minced
2 tablespoons kosher salt
Directions
Bring all ingredients to a simmer and cook for 15 minutes.
try it with:

Mango Reàl

Piña Reàl

Guava Reàl

Peach Reàl
Melocotón Reàl ofrece una mezcla de purés de melocotones elegant, summer y rich lady infusionados con sirope de azúcar de caña, creando así un inigualable y delicioso ingrediente para cócteles, diseñado por y para bármanes y mixólogos de primera clase.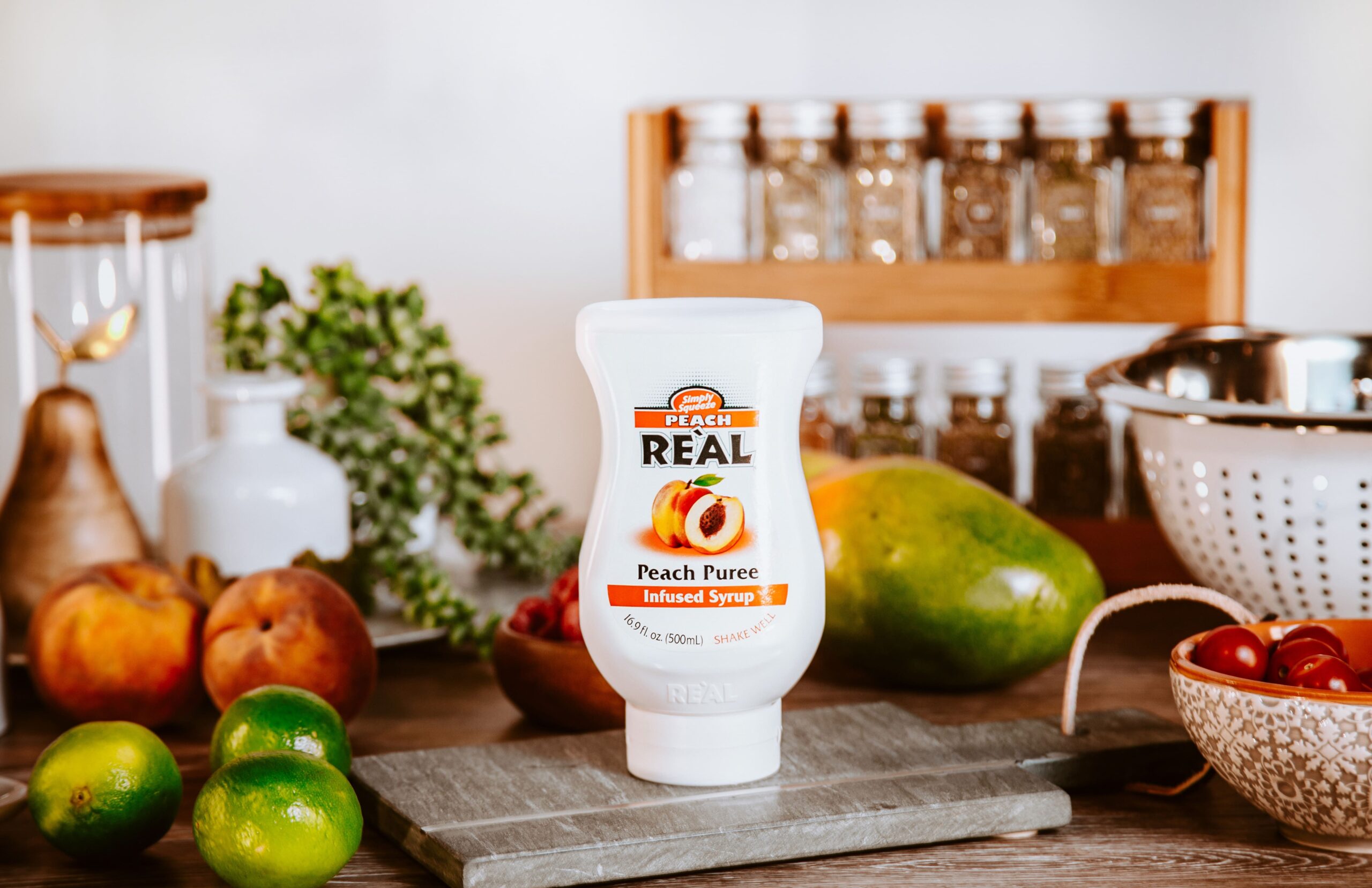 Otras recetas que te pueden gustar