Gastronomía
Pumpkin Empanada
serves 4-6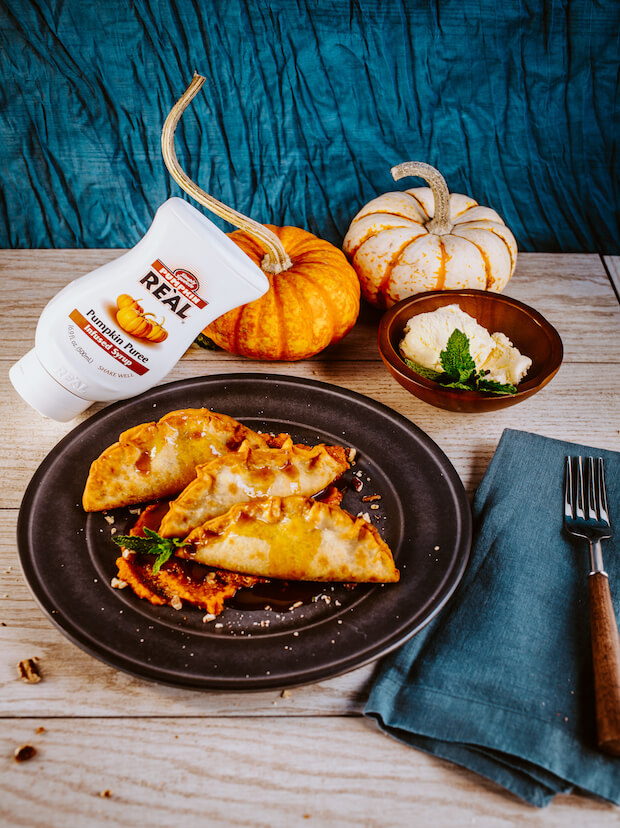 Reàl Culinary Ingredients are perfect for blending, baking, glazing, grilling, and so much more. Each of our syrups contain up to 40% pure fruit puree blended with all-natural cane sugar to create a product that is ideal for countless recipes — including this one! Let's get started.
ingredients
1 cup Pumpkin Reàl
Makes 12
1/2 cup golden raisins
1/2 cup chopped pecans
1/2 tablespoon butter
1 small pie pumpkin, roasted, or 1 (15.5 oz) can of pumpkin
1 cup Pumpkin Reàl, plus more for drizzling
1/4 teaspoon salt
1/4 teaspoon cinnamon
1/4 teaspoon ground nutmeg
1 pack Goya empanada dough (can make homemade empanada/pie dough and cut into twelve 6-inch circles)
Melted butter, for brushing
Ice cream or whipped cream, for serving
Fresh mint, for garnish
Grated nutmeg, for garnish
Directions
Sauté raisin and pecans in butter for 1 minute. Stir in the pumpkin, Pumpkin Reàl, salt, cinnamon, and nutmeg and cook for another minute. Refrigerate mixture until fully chilled.
Preheat oven to 350ºF. Place 1 tablespoon filling just off-center on each empanada dough. Fold dough over filling and pinch edges with a fork to seal.
Place empanadas on a sheet pan, brush with melted butter, and bake for 10–15 minutes, until golden brown.
Drizzle with a little Pumpkin Reàl and serve with ice cream or whipped cream. Garnish with fresh mint and grated nutmeg.
try it with:

Crisp Apple Reàl

Pumpkin Reàl
Calabaza Reàl contiene puré de calabaza de primera calidad, infusionado con una irresistible mezcla de azúcar de caña, canela, jengibre, nuez moscada y clavos de olor. ¡Es el ingrediente perfecto para una infinidad de cócteles para el otoño y el invierno!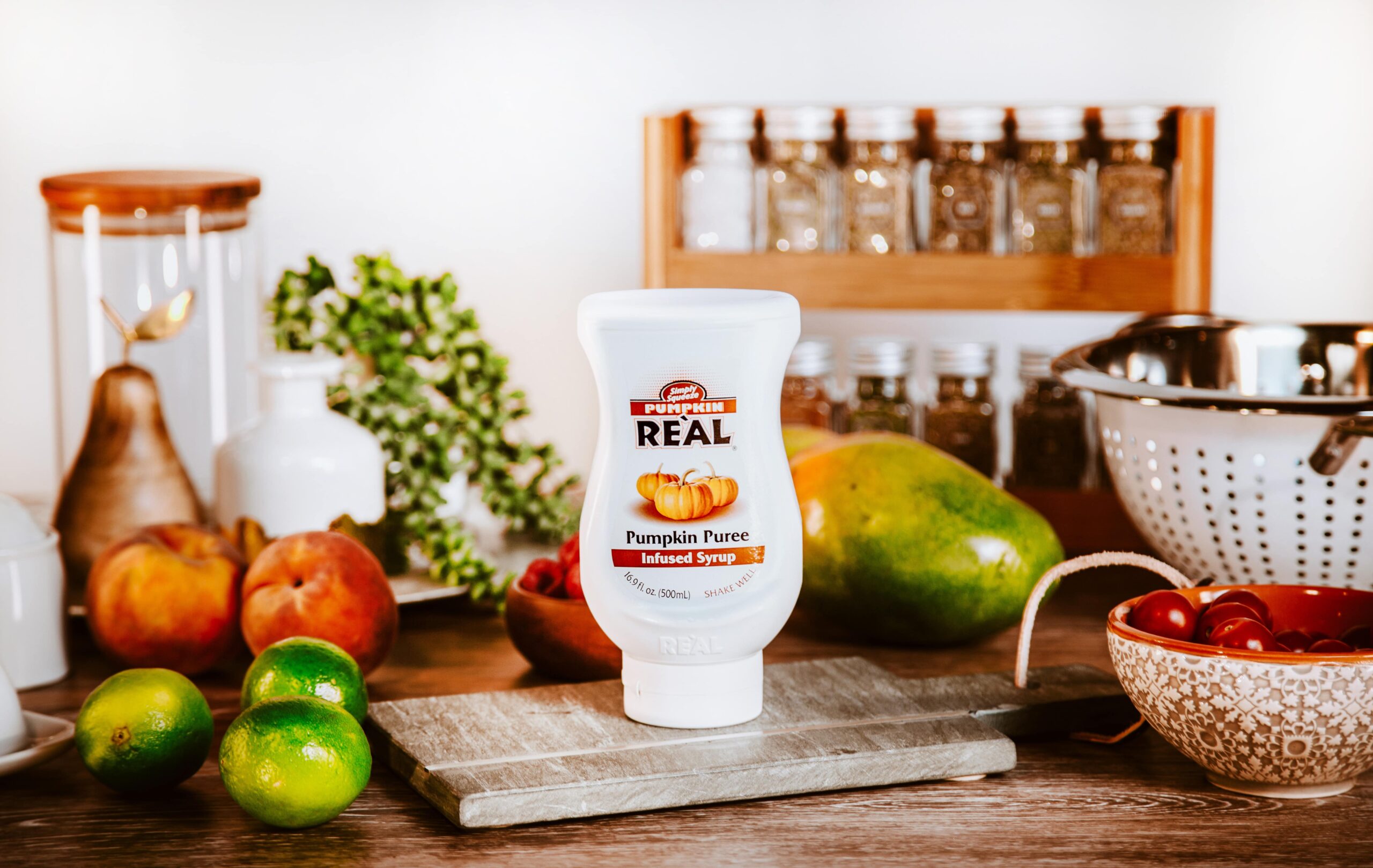 Otras recetas que te pueden gustar